Meet Allen Hebron, VoIP Engineer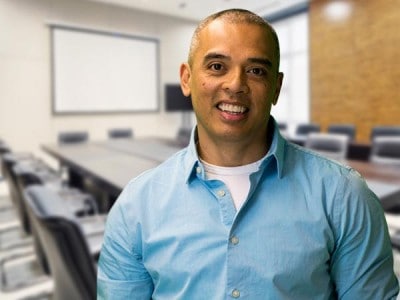 Years with Company: 4
Get to know Allen a little better with these fun insights into his passions and pastimes.
Where can we find you when you're not working? What's your favorite way to spend a weekend or Sunday afternoon? In the gym or on the golf course – It's nice to get out to take in the sun. I'm also more of a couch potato and enjoy binge watching episodes with the wife.
What would be impossible for you to give up? My old jeans.
What do you LOVE to drink? To eat? Iced tea and to go with that, there is nothing better than a Roast Beef Po-boy w/fries from Pirates Cove, a Po-Boy restaurant back home.
What do you love most about working here? The comradery.
Describe your favorite pair of socks. My favorite pair of socks are my SmartWool hiking socks, that I have had since 1996 and are still holding up without any holes. They are really the most comfortable socks to wear.