Meet Avinash Kumar, Tier 1 Support Engineer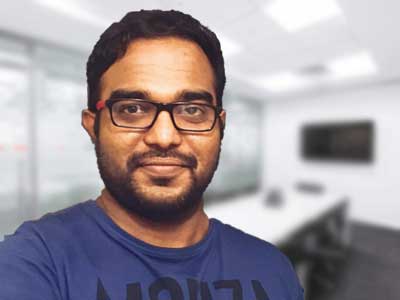 Years with Company: 5 1/2
Region: Bangalore/India
Specialty: Support
Get to know Avinash a little better with these fun insights into his passions and pastimes.
What do you like to do outside of work? Traveling, driving, reading and photography.
Something your clients or co-workers would be surprised to learn about you? I am a lefty who uses my right hand for doing most of my tasks.
What do you LOVE to drink? To eat? Red wine, South Indian cuisine.
Favorite Movie? The Shawshank Redemption.
What are you passionate about personally? What do you really enjoy? What can't you stop talking about? Traveling, reading and writing.
What would be impossible for you to give up? The food my mother cooks.
If you could have one super power, what would you choose? I would try to stop the conflicts going on around the globe for land and water, and make earth a better place to live.
What do you HAVE to do before you die? What's your big dream? Travel through the villages in India from Kashmir to Kanyakumari. Mahatma Gandhi once said, "India lives in her villages." I want to experience it at least once in my lifetime.
What do you love most about working here? The TEAM.