Meet Butch Brown, Director of Customer Support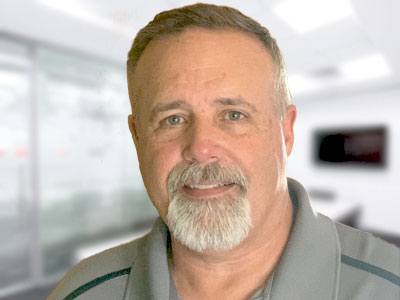 Years with Company: 4
Get to know Butch a little better with these fun insights into his passions and pastimes.
Where can we find you when you're not working? What's your favorite way to spend a weekend or a Sunday afternoon? When not involved in one of our kids sporting or 4H events, you'll find us camping. Nothing beats a warm campfire on a cool night.
What's some of the best advice you've ever received? After completing a project around the house for the wife, if you can state the following then the job is complete: "It looks good from a galloping horse!"
What do you love most about working here? The people. I've been here a short time, however, I'm impressed with the number of people here that have a passion for fulfilling their customers' needs and a desire to succeed.
Describe your favorite pair of socks. I'm cool with any matching pair where my big toe won't stick out.
What is something that your clients or co-workers would be surprised to learn about you? Would like to become a gypsy when I retire.
What would be impossible for you to give up? Air Conditioning! Unless of course I was in Alaska.
If you could have one super power, what would you choose? I would like to be "Diet Man" with the power to lose weight in a single bound.
What do you like to do outside of work? Camp with the family.
Something your clients or co-workers would be surprised to learn about you? I'm a Grandfather.
What do you LOVE to drink? To Eat? Drink: Diet Coke Food: Grapes.
Favorite movie? Star Wars geek.
What's your guilty pleasure? GIPHY.