Meet Chris Fairchild, MSP Systems Engineer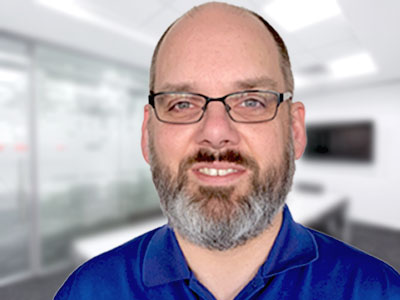 Years with Company: 3
Region: Utah
Specialty: MSP and Data services
Get to know Chris a little better with these fun insights into his passions and pastimes.
What do you like to do outside of work? Other than spend time with my family, I like to fix and make things with my hands, such as woodworking, home improvement, automotive work and repairs.
Something your clients or co-workers would be surprised to learn about you? I didn't have a beard until about 3 years ago.
What do you LOVE to drink? To Eat? I like Dr. Pepper, steak and vegetables.
Favorite movie? Hard to pick a favorite. Galaxy Quest, Star Wars, Star Trek, almost any Marvel movie.
What's your guilty pleasure? Crumble cookies.
Describe your favorite pair of socks. I prefer sandals (no socks).
What are you passionate about personally? What do you really enjoy? What can't you stop talking about? I'm shy and not a big talker, but when I'm not working with technology, I enjoy woodworking and fixing things with my hands.
What do you HAVE to do before you die? I would love to restore a classic car.
What's some of the best advice you've received? My father told me as a child to be kind to others and don't be easily offended. People commonly offend others and may not even be aware they have done so. I try not to take offense easily and hope others will be patient with my shortcomings as I try to improve.