Meet Dan Helvering, Senior Account Executive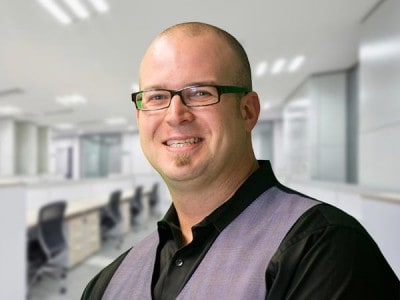 Years with Company: 7 years
Get to know Dan a little better with these fun insights into his passions and pastimes.
What is something that your clients or co-workers would be surprised to learn about you? I drove out to California in a U-haul not knowing anyone to start a new job and a new life 10 years ago.
What are you passionate about personally? What can't you stop talking about? Sound and speaker science; music is my passion. Nothing beats a great set of speakers with some excellent music to play them on!
Where can we find you when you're not working? If I could, I'd be on a mountain 365 days out of the year. I love to snowboard and continuously challenge myself and find extreme terrain to conquer.
If you could have one super power, what would you choose? Time travel.
Describe your favorite pair of socks. Just one?! There are many. I love my A's socks or my San Francisco Golden Gate socks the most. ☺