Meet Daniel Fowler, Jr IT Administrator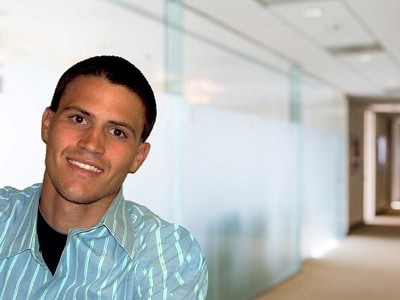 Years with Company: 2
Region: Utah
Specialty: Service, Data, Hardware.
Get to know Daniel a little better with these fun insights into his passions and pastimes.
What do you like to do outside of work? Programming, studying, art and shooting.
Something your clients or co-workers would be surprised to learn about you? I have a very large home lab and I create video games.
What do you LOVE to drink? To Eat? Vietnamese food and any ice cold drink.
Favorite movie? Alien (Entirety).
What's your guilty pleasure? Asking questions.
Favorite TV Show? Video game? Man at Arms. Starcraft.
What can't you stop talking about? Computer Parts.
Describe your favorite pair of socks. New socks.
Best vacation ever? Blizzcon Trips.
What do you love most about working here? Pushes my hobby deeper.
What's your favorite way to spend a weekend or a Sunday afternoon? Projects.
What's some of the best advice you've received? Physical harm due to mistakes.