Meet Erik Larsen, Director of Accounting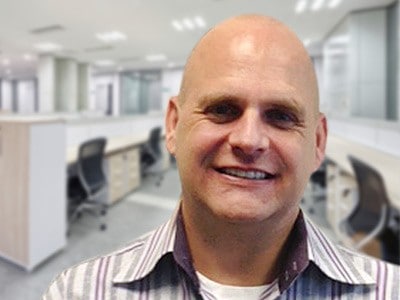 Years with Company: 4
Region: Utah
Specialty: Accounting.
Get to know Erik a little better with these fun insights into his passions and pastimes.
What do you like to do outside of work? Hiking & Camping.
Something your clients or co-workers would be surprised to learn about you? I worked at an animal sanctuary for 2 years.
What do you LOVE to drink? To Eat? Everything!!! I actually found a favorite food in Rome this past year - white truffles.
Favorite movie? Avatar.
What's your guilty pleasure? Candy - any kind.
Describe your favorite pair of socks. Socks with dogs on them.
What are you passionate about personally? Animals - every kind of animal.
Where can we find you when you're not working? What's your favorite way to spend a weekend or a Sunday afternoon? Hiking in the mountains with my dogs.
What would be impossible for you to give up? My snacks.
Favorite TV show? Video game? Game of Thrones.
Best vacation ever? Scuba Diving trip to Micronesia & Palau.
What would you do with $1 million? Give it to Best Friends Animal Society.
What's some of the best advice you've received? Judge Judy - God gave you two ears and one mouth for a reason…Listen twice and speak once.