Meet Hansraj Patil, Sr. Network Engineer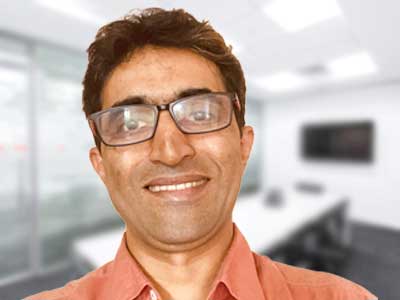 Years with Company: 10
Get to know Hansraj a little better with these fun insights into his passions and pastimes.
What are you passionate about personally? I enjoy hiking over the weekends.
What's your favorite way to spend a weekend or a Sunday afternoon? Reading or playing tennis.
What do you love most about working here? The opportunity to meet and talk to new people from diverse backgrounds.
What would you do with $1 million? Buy a house and travel internationally.
Describe your favorite pair of socks. I'll wear anything.