Meet John Wicks, Support Engineer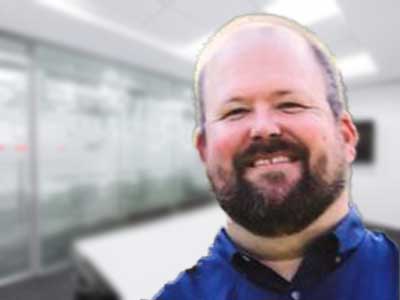 Years with Company: 17
Region: California.
Specialty: Support.
Get to know John a little better with these fun insights into his passions and pastimes.
What do you like to do outside of work? Woodworking, sports (mainly watching these days), grilling/smoking, chess, golf, woodworking, hanging with wife and 2 kids/friends, did I mention woodworking?
Something your clients or co-workers would be surprised to learn about you? I'm a veteran of the Coast Guard.
What do you LOVE to drink? To Eat? Anything grilled or smoked, Mexican food, IPA's.
Favorite movie? Good Will Hunting.
What's your guilty pleasure? Horrible TV (usually on Bravo) with the wife.
Describe your favorite pair of socks. Pretty generic in the sock game. Usually white ankle or crew socks.