Meet JR Cogorno, Senior Engineer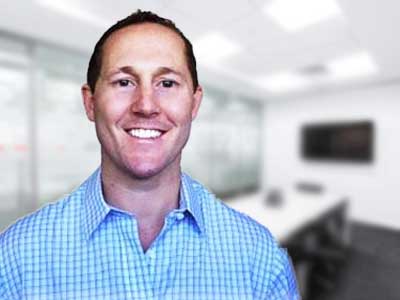 Years with Company: 3
Region: Southern Cal/Orange County.
Get to know JR a little better with these fun insights into his passions and pastimes.
What do you like to do outside of work? Surfing and traveling
Something your clients or co-workers would be surprised to learn about you? I have lived abroad in Australia for a few years.
What do you LOVE to drink? To Eat? Sushi, Sushi, Sushi.
Favorite movie? Blazing Saddles or anything Mel Brooks.
What's your guilty pleasure? PB cookies from Dhalia's Bakery.
What would be impossible for you to give up? Surfing.
If you could have one super power, what would you choose? Teleportation.
What are you passionate about personally? I enjoy traveling to new places and experiencing all the new exciting things they have to offer. You learn to pick up little things along the way.
Describe your favorite pair of socks. I have a pair that I bought particularly for a marathon that I was training for. They are thin and light enough to run long distance yet padded enough to cushion all around. I always wear the same pair for those types of runs.
Best vacation ever? Years back I did a 3 week surf trip with some friends. We had a one day layover in Tokyo, 2.5 weeks in Bali, then I decided to "leave early" to go to Hawaii to see some other friends. It was truly an epic surf trip.
What do you HAVE to do before you die? What's your big dream? Hopefully have grandchildren and be healthy/fortunate enough to get in the water and surf with them.
What do you love most about working here? Working from home and the team I work with. Everybody knows their role very well which makes everyone else's job that much easier. Couldn't ask for anything more.
Where can we find you when you are not working? At the beach or chilling on the couch with my baby girl.