Meet Mike Amerman, Senior Account Executive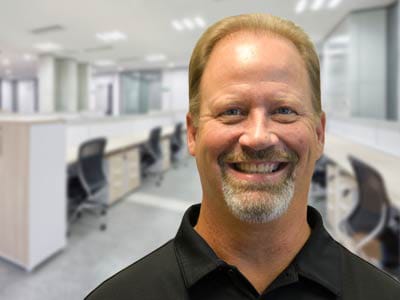 Years with Company: 5
Region: Utah
Specialty: IT Infrastructure and Unified Communications.
Get to know Mike a little better with these fun insights into his passions and pastimes.
Something your clients or co-workers would be surprised to learn about you? I taught aerobics classes in the '80's and while my grandfather was president of the Yellowstone National Park Company, I lived in Yellowstone Park (Mammoth Hot Springs) for over a year.
Favorite TV show? Football.
If you could have one super power, what would you choose? Speed - to get everything accomplished quickly and have time to slow down and relax.
What's your guilty pleasure? Chocolate chip mint ice cream.
Describe your favorite pair of socks. Black ankle length socks.
What do you like to do outside of work? Spend time with family and friends, golf, skiing and travel.
What do you LOVE to drink? To Eat? Ice cold water. Steak cooked to perfection with potato and asparagus.
Favorite movie? Forrest Gump