Meet Omar Chavez, Sr. Field Engineer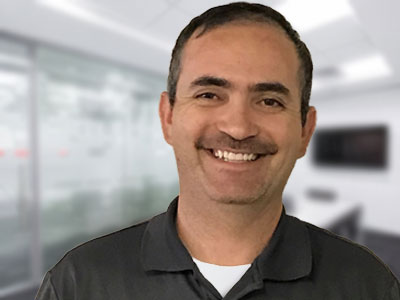 Years with Company: 2.5 months
Region: San Diego
Specialty: Voice, Access Control & Surveillance.
Get to know Omar a little better with these fun insights into his passions and pastimes.
What do you like to do outside of work? Play Baseball & Paintball.
Something your clients or co-workers would be surprised to learn about you? I play Paintball.
What do you LOVE to drink? To Eat? Horchata and baked potatoes.
Favorite movie? The First Avenger.
What's your guilty pleasure? Tostilocos.
Describe your favorite pair of socks. Quarter Socks in summer and Crew socks in the winter.