Meet Scott Strochak, CTO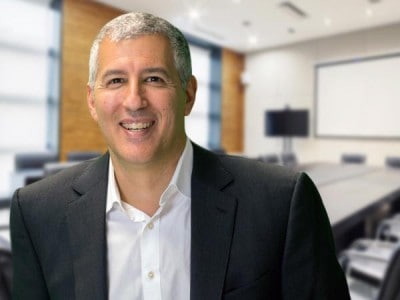 Years with Company: 27
Get to know Scott a little better with these fun insights into his passions and pastimes.
For the past 25 years, Scott has helped numerous organizations deploy the latest and greatest technology solutions. He loves to search out new technologies that make his customers better. When not doing that, he's kept pretty busy with 4 kids under the age of 11 and a passion for indoor cycling!
What are you passionate about personally? What do you really enjoy? What can't you stop talking about? I love being a Spin instructor. I teach 4 classes per week and there is nothing better than pushing people to their limit and seeing the expressions on their faces when they reach goals.
Favorite movie? Fletch, hands down.
What do you HAVE to do before you die? Pilot an aircraft on my own.
What's some of the best advice you've received? Do what you love.
Describe your favorite pair of socks. It's a toss up between my favorite - yellow with smiley faces for occasions that include "regular" shoes, and any pair I'm wearing while on a bicycle (stationary or otherwise).