January 27th, 2023 by admin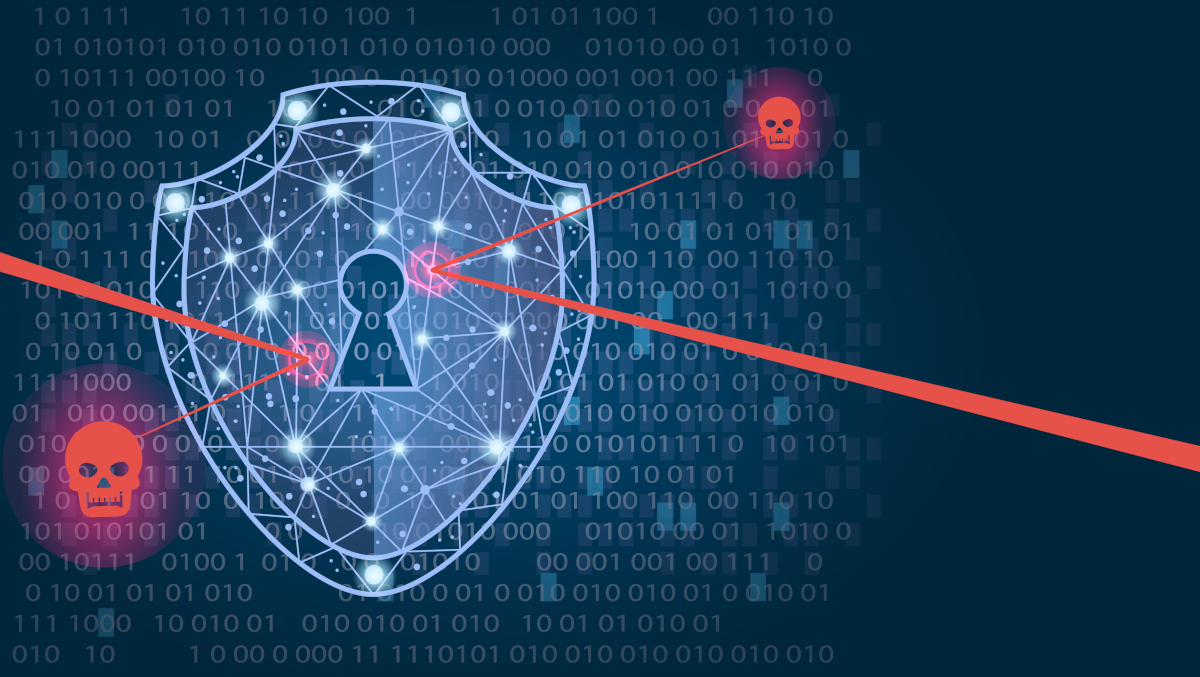 Data Privacy Week is an annual international event to raise awareness about the importance of data privacy and protecting personal information. It is a time for individuals, organizations, businesses, and governments to reflect on their security practices and make sure they are taking appropriate steps to protect their data.
Data Privacy Week helps bring attention to potential risks associated with collecting, storing, and using personal data, as well as the importance of privacy laws and regulations. It also serves as an opportunity to remember the right of individuals to control their own data, including who can access it and what they can do with it.
Data Privacy Week is an important reminder that each person should have a say in how their data is used or misused. Celebrating Data Privacy Week provides an opportunity to make sure everyone understands the risks associated with collecting and using personal information and how they can better protect themselves online.
It also helps to build a culture of trust and respect between individuals, organizations, businesses, and governments. By taking the time to think about our own data security practices during Data Privacy Week, we can help protect ourselves, our data, and those around us.
How Can ProTelesis Help Keep Your Company Protected?
At ProTelesis, we design our security solutions to help protect the data of your company and ensure you are compliant with all industry regulations. The services we provide include proactive monitoring as well as alerting for threats, along with system hardening and patch management. We can also provide identity and access management solutions that allow secure authentication for user accounts and ensure that critical systems can only be accessed by authorized users.
In addition, we provide encryption technologies to protect sensitive data from unauthorized access or modification. With ProTelesis' comprehensive security solutions, your organization can rest assured that its data is safe and secure.
ProTelesis helps in delivering cybersecurity with no compromises so that we can provide superior protection from all sophisticated threats and also address every enterprise's most critical security challenges.
There has never been a greater need for protecting organizations against increasingly complex and malicious cyber threats. The evolution of the digital workplace has meant that there is now an expanded attack surface, which needs protection on multiple levels to ensure the reputation and integrity of your business experiences no harm.
ProTelesis partners with class-leading manufacturers of security technology for designing, installing, managing and supporting multi-layered security architectures which are synchronized and streamlined for protecting your data and network in its entirety.
At ProTelesis, we will work with you to identify potential risks to your network security and areas of weakness within it. Our security experts are going to help you in building a defense strategy that is robust in dealing with cyber threats.
Offering Multi-Layered Security for the Modern Workplace
Traditional security architectures can be extremely difficult to manage and may prove ineffective when faced with advanced cybersecurity threats. You can achieve superior protection levels by synchronizing and streamlining the multiple security layers required by your business.
ProTelesis integrates multiple cybersecurity technologies to create a security fabric that can be managed easily with a single console. That offers broader protection and visibility across the potential attack surface of your organization and reduces the complexity and cost involved in the management of multiple security products.
The ProTelesis security fabric has the following elements:
Advanced malware protection
Cloud security
Email security and training
Endpoint security
Implementing a single monitoring point that delivers the full view of your network and enables you to gain more control and simplify the management of your network security
Monitoring, alerting, and reporting
Using next-generation high-performance firewalls from the leading manufacturers in the industry to protect your network from advanced threats
Using multilayer approaches for email security to educate your users about the signs of phishing and ransomware and protecting them from email threats.
Securely accessing the internet and threat detection and gaining visibility for all of your cloud-based services and applications
Using advanced endpoint protection that is designed to prevent cyber-attacks and malware to securely connect devices all across your network.
Stopping sophisticated attacks and protecting your business from data loss and breaches with advanced malware detection, sandboxing, and blocking
Data Privacy Week serves as an important reminder that everyone has a responsibility to protect their own personal information, as well as the data of others around them. By understanding the risks associated with data collection and use, taking the necessary steps to protect your data, and celebrating Data Privacy Week, we can all help ensure our online security. ProTelesis is here to help you take those steps with comprehensive solutions designed to keep your company safe. Let us help you prepare for a secure future! For more information, contact us today.
Posted in: Managed IT