March 14th, 2023 by admin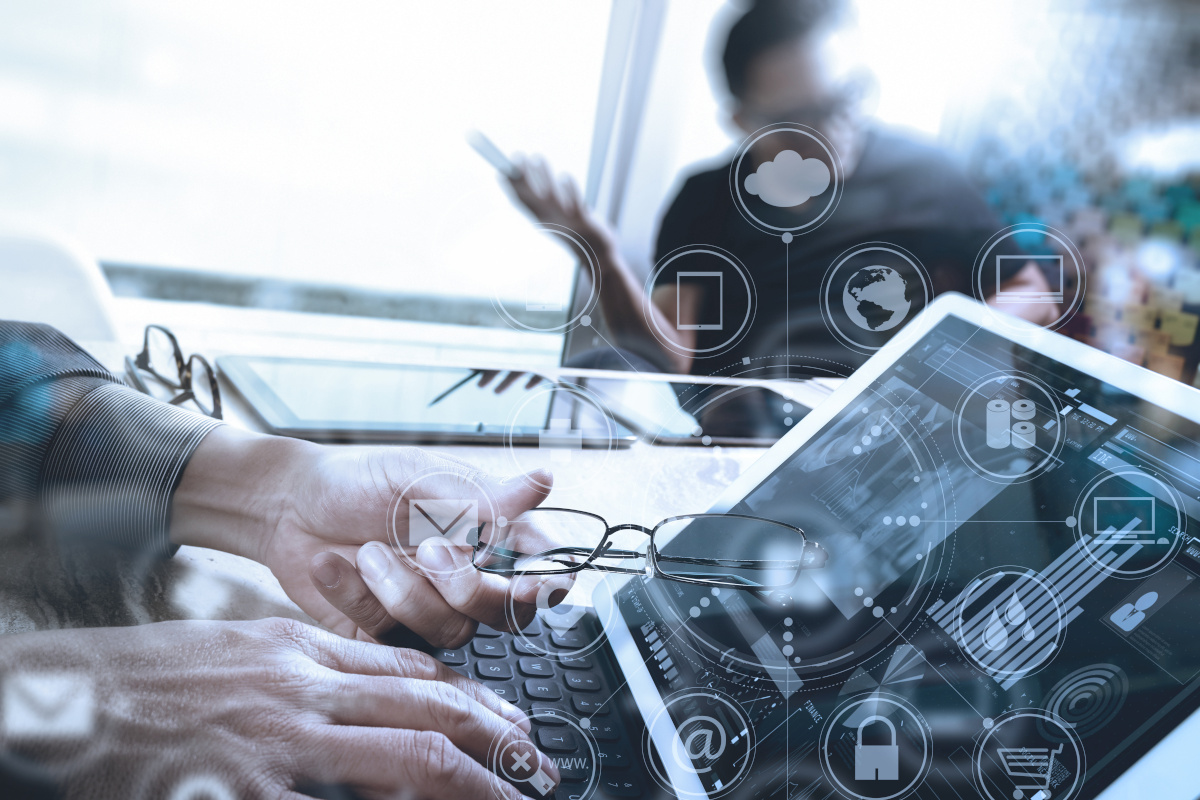 Do you spend more time chasing down IT issues than focusing on growth? Do you often have to spend time troubleshooting problems and managing your IT infrastructure? If so, full-service IT can help.
A fully managed IT service can drastically reduce the cost and complexity of running your business's IT infrastructure while increasing productivity and efficiency across all departments. This means that instead of investing hours each week trying to figure out how to get everything working right—or worse, paying people who aren't experts in the field (and thus wasting money) on fixing these issues—you can free up that time to work on other aspects of your business. And since full-service solutions are designed specifically for companies just like yours, they're easy to use and don't require any specialized training or technical know-how on your part.
Here's how it helps your business:
Improves Efficiency
There are many ways to improve efficiency. From a single point of contact, your IT staff can: Provide support for all of your company's devices and operating systems.
Help with software installation and configuration.
Manage the network and firewall so you don't have to worry about it anymore. You'll know that there won't be any issues when employees connect their computers or smartphones at work or home (which will also save money on internet service providers).
Avoid Costly Downtime
It's a fact: downtime costs money. According to a study by Gartner, the average cost of downtime is $5600 per minute in lost productivity and revenue. Another study explains the average cost increased to $9000 per minute. If your business experiences even one hour of downtime per week, that adds up to more than $1 million in lost productivity annually!
The best way to avoid these losses is by investing in a fully managed IT solution from the beginning, so your network is always secure and functioning properly. Our team will handle everything when it comes time for upgrades or repairs on your equipment (software or hardware). There's no need for you or your employees to worry about anything else but getting back up and running as soon as possible.
If something goes wrong during normal business hours--and we all know things do go wrong sometimes--we'll work quickly with local technicians who are available around the clock if needed; they'll diagnose any problem within minutes so we can restore service before much damage has been done.
Scale With Growing Demand for Your Business
Scaling expands your business to meet the growing demand for your products or services. There are several ways to scale your operations, including:
Adding more employees to handle the workload (e.g., hiring additional salespeople)
Purchasing additional equipment (e.g., purchasing new servers)
Hiring contractors who can help with specific tasks (e.g., hiring an IT consultant)
A fully managed IT solution is a customized service that helps you keep your business running smoothly by providing support for everyday tasks like network monitoring, maintenance, and security. This service is ideal for small businesses because it gives you access to an experienced team of experts who can handle any system problem as it arises.
It's also an ideal choice for growing companies that need more sophisticated solutions as they expand. Many businesses start with an on-site technician and build up their resources as demand increases. When this happens, you may need more than just a single person to keep things running smoothly — that's where a fully managed IT solution comes into play.
By partnering with ProTelesis, you'll gain access to a team of engineers who can respond quickly when issues arise. Plus, we'll be able to provide proactive support before any problems arise so that downtime is kept at a minimum.
So, if you're looking to increase the productivity and efficiency of your business, then it may be time to consider our full-service IT solution. Full-service IT can help you avoid costly downtime and maintain a high level of productivity without having to worry about managing your infrastructure. We can also scale with growing demand for your business so that no matter how big or small it becomes over time, there will always be someone there who knows what needs doing when something goes wrong, or changes need making for everything else to run smoothly again afterward, too!
Contact us today to learn more.
Posted in: Managed IT, Solutions