March 21st, 2022 by admin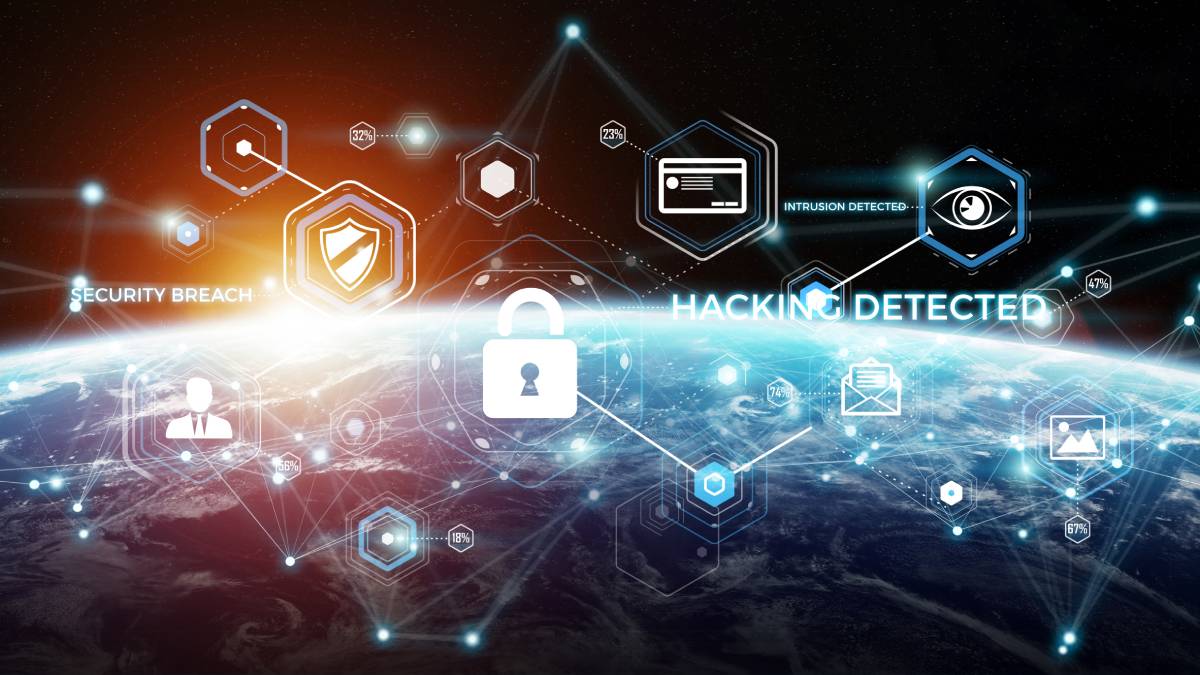 Hacking and data breaching statistics show that the number of malware infections and vulnerabilities over the last ten years has increased by more than 700 to 800%. This means that while there were only 12.4 million potential malware infections in 2009, they have now grown to be well over a billion.
Well, we know that these numbers are confusing. But, to put this into simpler terms, being on the internet, you are exposed to millions and millions of potential viruses, malware, and data breaches that are ready to attack your network and steal sensitive information, therefore, harming you. This information proves that living in the digital world with data vulnerabilities is nothing less than risking your whole business, which is why it is essential to have Cyber Security and complete protection.
Nowadays, most people consider they are well protected with just a few of their own Cyber Security measures; well, they are not. If this sounds familiar, we suggest you look into professional Cyber Security and actually move to Cyber Security as a Service.
What Exactly is Cyber Security as a Service?
Consider that you have just opened up a new gold shop, but it's in a dangerous neighborhood, where many robbers roam around trying to find the perfect moment to steal all the inventory you have; what would you do in this situation? Hire a security guard, right? Well, exactly that's what everyone should do.
With the internet being widely used, it is turning into the same dangerous neighborhood; however, instead of robbers, some dangerous hackers are trying to break into any system and steal precious information and data. So in place of a real security guard, you need a virtual one, and that's precisely what Cyber Security services from ProTelesis are all about.
These services by ProTelesis will analyze the scale and reach of your business, study all the different ways your Cyber Security can be breached, and develop ways to counter them, therefore, protecting you against potential dangers and data breaches. That sounds like a great deal, right? Well, let's also learn more about how ProTelesis protects you.
How ProTelesis Elevates Your Cyber Security
Knowing that nowadays, businesses with no Cyber Security have a sword hanging over their heads, ProTelesis has developed an accessible, understandable, and effective Cyber Security service that fulfills all your cyber security needs.
What ProTelesis does is that it first identifies all the potential cyber security threats to your business. It then uses modern technology and powerful tools to remove all threats and malware.
Once ProTelesis has removed all threats, it starts developing a customized multi-layered security system that is explicitly designed to match your security needs. This multi-layered security system contains different levels of Security. This means that any hacker trying to get into your network and system will have to cross, not one, not two, but multiple security checks, therefore, making it almost impossible for anyone to hack your network and steal your data.
While providing multi-layered Security, ProTelesis also aims to make Cyber Security accessible; therefore, the company develops each security system to be super affordable, allowing both big and small businesses to protect themselves. Apart from that, the company also designs its security systems that are manageable by just a single console, thus making them a great choice.
Benefits of Using ProTelesis Cyber Security Service
Now that you understand what cyber security services are and how ProTelesis offers them in the best ways possible, it's time to know about the different benefits of using ProTelesis cyber security services. To make the benefits easier to understand, we have listed them down.
Monitoring and Alerting: A large percentage of viruses and malware enter our devices through different untrusted sites and spam emails using the internet. Unfortunately, we don't often pay attention to these untrusted sites but worry not since ProTelesis Cyber Security does that for you. ProTelesis continuously tracks and monitors your network to detect any hacks and malware and also constantly keeps alerting you about any file that it finds to be suspicious.
Single Monitoring Point: ProTelesis, unlike other cyber security service providers out there, allows you to actually take a look into your whole network from just a single monitoring point, thus allowing greater control over your network while also simplifying Security.
Protects Against Email Threats: According to data, more than 80% of all viruses and malware get into systems and networks via email; this makes it essential for you and all your employees to take maximum precautionary measures while opening and reading emails. To ensure that you and your network are entirely protected against such emails, ProTelesis provides you with a multi-layer approach towards email security while also making sure that you are educated about the different malware that can enter your network through emails.
Advanced Endpoint Protection: ProTelesis, when it offers Cyber Security, starts by helping you form a safe and secure network amongst all of your devices. Once the endpoint devices are decided, ProTelesis allows you to enable much more substantial and advanced security on them.
Cyber Security in today's day and age is critical, and it indeed is a factor for success in your business. Using effective Cyber Security services and solutions such as ProTelesis offers will enhance the credibility of your business and is a decision that you will never regret.
Posted in: Solutions