May 23rd, 2023 by admin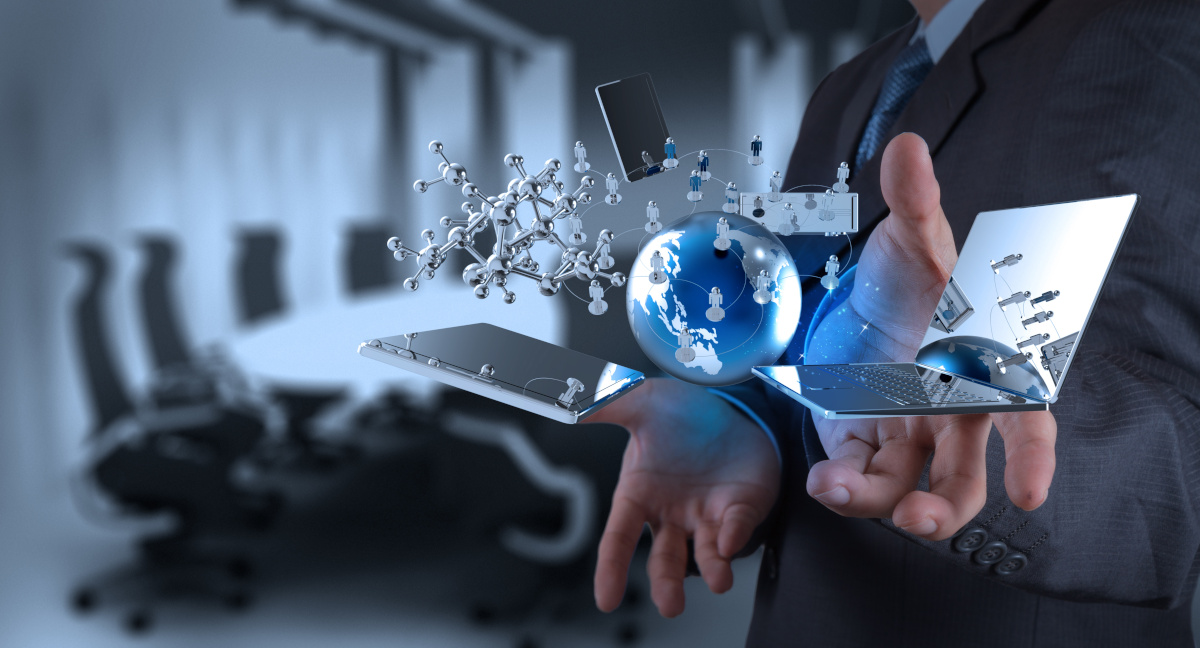 Managed IT services is a broad term that encompasses a range of technology-related offerings designed to help businesses better manage their IT needs. In today's increasingly digital environment, organizations need reliable and secure access to data and computing resources in order to stay competitive. Managed IT services provide a cost-effective solution for companies looking to outsource their IT needs without sacrificing control or security. By enlisting the help of an experienced managed service provider, organizations can benefit from improved performance, streamlined processes, and peace of mind knowing that their data and applications are securely accessed and backed up.
At its core, managed IT services encompass all aspects of your organization's technology infrastructure – from hardware setup, maintenance, and support to software updates, patching, and troubleshooting. Our Managed IT service experts work with you to identify your specific IT needs and then design a tailored solution that meets those requirements. This can include the installation of new hardware or software, as well as regular maintenance and monitoring of existing systems.
Managed IT services can be beneficial for organizations of any size. For small businesses in particular, investing in managed IT services can help level the playing field by providing access to enterprise-grade technology that would be costly and difficult to maintain on their own. And because we offer managed cloud services, we offer greater scalability than traditional on-premise solutions. In addition to providing ongoing support for your technology infrastructure, many we also offer additional services such as cybersecurity protection, data backup and recovery solutions, and compliance support.
Ultimately, managed IT services are designed to help businesses streamline their operations while also improving the security of their networks and data. By partnering with an experienced managed service provider like ProTelesis, you can free up your internal resources so that you can focus on driving growth and innovation – allowing your business to stay competitive in today's rapidly evolving digital landscape.
How Can You Streamline Your Business Operations with Managed IT Services?
Managed IT services are an increasingly popular way for businesses to streamline their operations and ensure that their technology is running as smoothly and efficiently as possible. With our help, companies can outsource many of their IT needs, from system maintenance and support to monitoring, troubleshooting, and more. This allows businesses to focus on their core operations while letting the MSP handle all technical matters.
Benefits of Managed IT Services for Streamlining Your Business Operations
Increased Productivity

Having a team of professionals managing your network infrastructure and other information systems means that any potential problems will be identified quickly before they become major issues. This saves time and resources that would otherwise have been spent on repairs and maintenance.

Enhanced Security

Outsourcing IT support can provide your business with an added layer of security because the MSP will have access to up-to-date knowledge and expertise on current threats, vulnerabilities, and best practices for data protection. This ensures that all systems are secure from malicious attacks and data breaches that could disrupt operations or cause financial loss.

Cost Savings

Businesses can save money by eliminating the need for extra staff devoted solely to managing IT issues. Additionally, by eliminating many of the on-premises hardware and migrating to the cloud, your company can save money.

Improved Scalability

Businesses can more easily scale their IT infrastructure to meet changing demands. This could include the addition or removal of applications, hardware upgrades, and other requirements as the business grows.
In general, outsourcing your IT needs to Protelesis is one of the best ways to ensure that your business operations are running smoothly and efficiently. By freeing up resources that would have been devoted to managing technical matters in-house, businesses can focus on developing strategies for growth and expansion rather than worrying about potential system crashes or data breaches. In today's digital world, having reliable access to technology is essential for success, and managed services are an ideal solution for streamlining business operations.
If you want to learn more about how managed IT services can help you streamline business operations, contact us today.
Posted in: Managed IT, Services, Solutions