Disaster Recovery as a Service (DRaaS)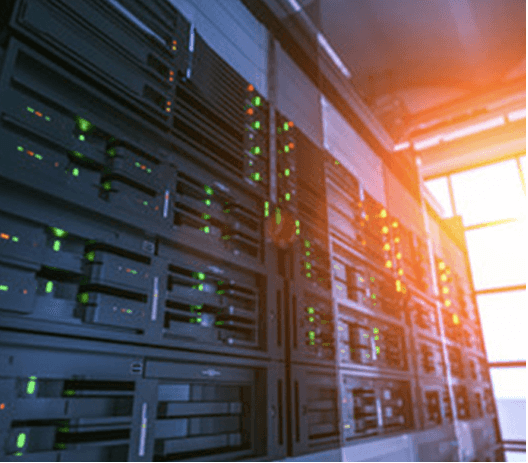 Improve infrastructure redundancy and rapidly recover data in the event of a natural or manmade catastrophe.
Protect against planned and unplanned disruptions to your business with ProTelesis DRaaS.
ProTelesis Disaster Recovery as a Service (DRaaS) is ideal for companies looking for a way to improve infrastructure redundancy and swiftly recover data in the event of a natural or man-made disaster.
ProTelesis offers a Cloud DR service that replicates data from a customer's site into virtual machines within the ProTelesis US based datacenters.
This ensures you're provided with the most reliable backup and restoration strategies that suit and protect your business from threats ranging from ransomware right through to flooding.
Features and benefits of DRaaS from ProTelesis
Cloud replication and restore – Near-real time replication to a secure, dedicated server or storage array, ensuring your precious data is safe in the event of failure and can be restored quickly.

Fully protected – ProTelesis operates from state-of-the-art, US-based ISO-certified Tier 5 Platinum data centers to house your data replications, delivering the extra-level of protection your data requires.

Business continuity – In the event of downtime, your environment is failed over to a secondary site, with minimal disruption to your operations.

Regular reviews – Quarterly or annual DR tests are conducted to prove and guarantee complete data sets and ensure business information remains secure.

Journaling technology – Journaling protects workloads running within your own or a third-party datacenter to achieve Recovery Point Objectives (RPO) of just seconds.
Support Your Business with:
A secure hosted environment – ProTelesis operates from multiple US based datacenters.
This enables ProTelesis to provide a secure hosting environment to businesses of all sizes searching for reliability and greater peace of mind in their hosted solutions.
24/7/365 Support
ProTelesis is passionate about customer service and support and is focused on delivering the highest standard of hosting solutions and customer service excellence.
You will be assigned a dedicated account manager and will gain access to ProTelesis US based skilled support team, available 24/7/365.
Resilient Cloud Backup
Back up all files and folders on your servers and end user devices to our US-based ISO-certified Tier 5 Platinum data centers
ProTelesis offers a variety of cost-effective, price plans to suit everyone's budget.