Structured Cabling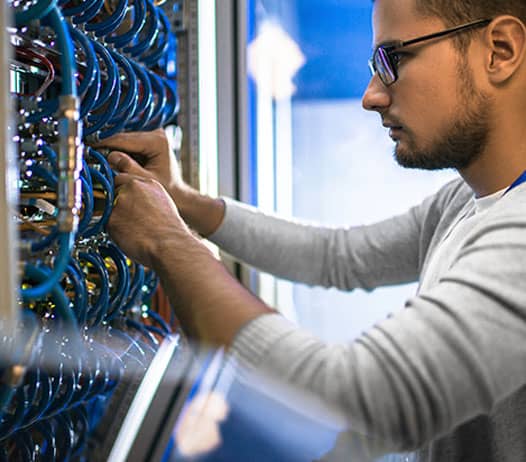 Installation and Maintenance
We offer network cabling installation & maintenance for your business that will increase your presence, reach, and professional appeal. ProTelesis will install your network cabling hardware according to the highest quality fit for enterprise level businesses and will give you the piece of mind knowing that your business infrastructure is competitive on a modern global level.
Infrastructure Design
ProTelesis will help you build your network infrastructure and design a network that will fulfill your business needs in the most efficient manner, with an eye to any future expansions or modifications as needed. Let us show you what we can do for your business network!
Troubleshooting and Repair
When your network is down, your business is down. Our team of seasoned IT professionals can help you solve the most complex technical problems when others can't. Expert in a variety of tools and techniques our team of specialists will have your network up and running as fast as possible with a detailed root cause analysis report.
CAT5E/6 Fiber Optics
Category 5 and 6 ethernet cables are a network cable standard defined by the Electronic Industries Association and Telecommunications Industry Association (commonly known as EIA/TIA). Cat5 is the fifth generation of twisted pair ethernet technology and the most popular of all twisted pair cables in use today. Cat6 are the sixth generation of twisted pair ethernet cable technology that support speeds of up to 1 gigabit per second.
WAN/LAN Integration
Our network engineers are some of the best and well respected experts in the industry. We understand the importance of an intelligent IP network and how critical it is to your business. We provide network and system integration services through a detailed assessment of your specific requirements.