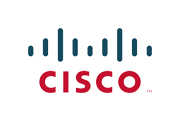 With Cisco, transform your WAN architecture for the cloud, mobile computing, and IoT. Provide access to any application in minutes, without compromising on security. SD-Access delivers business agility and scale by automating one policy across the entire access network, acting as a single fabric.
Connected Mobile Experiences (CMX) helps you understand customers better
Deliver enterprise-class access
Bring your own device, with confidence
Un-tether employees from their desks to create a more responsive and collaborative work environment
Access information anytime, anywhere
Increase employee productivity and responsiveness while achieving a solid return on investment for the wireless network
The ProTelesis Unified Wireless Network is the industry's best in class unified wired and wireless solution to deliver cost-effective wireless networks for business critical mobility. This innovative solution brings mobility to endpoint devices and users, providing them with anytime, anywhere network access.
Our award-winning solution delivers industry-leading mobility services that enable innovative applications to streamline business operations and improve productivity. The ProTelesis Unified Wireless Network combines the best elements of wireless and wired networking to deliver scalable, manageable, and secure WLANs with a low total cost of ownership. It includes innovative RF capabilities that enable real-time access to core business applications and provides proven enterprise-class secure connectivity. The ProTelesis Unified Wireless Network delivers the same level of security, scalability, reliability, ease of deployment, and management for wireless LANs that organizations expect from their wired LANs.
The ProTelesis Unified Wireless Network helps reduce overall operational expenses by simplifying network deployment, operations, and management. With this solution, several, hundreds, or thousands of central or remotely located access points can be easily managed from a centralized management console. The flexibility of the ProTelesis Unified Wireless Network allows network managers to design networks to meet their specific needs, whether implementing highly integrated network designs or simple overlay networks.